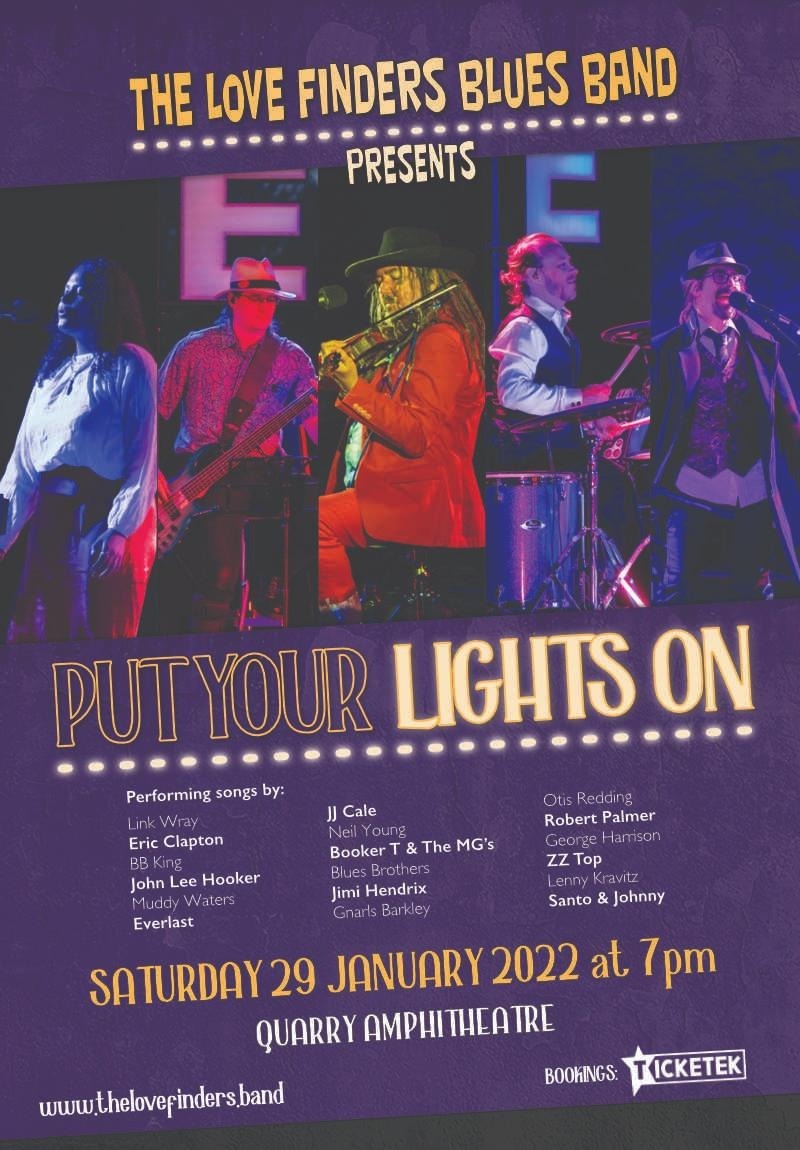 Saturday 29 January 2022
"Put Your Lights On"
QUARRY AMPHITHEATRE
The Love Finders Blues Band brings you their sensational new show "Put Your Lights On" under the stars at the Quarry Amphitheatre on Saturday 29 January 2022 at 7 pm.
"Put Your Lights On" brings a chalice full to the brim with the rare jewels of the blues. Includes old blues classics from Muddy Waters, BB King and John Lee Hooker, the British blues of Eric Clapton, classic hits from Robert Palmer, JJ Cale and ZZ Top to the more contemporary sounds of Lenny Kravitz, Gnarls Barkley and Everlast.
This is an all-ages show spanning sixty years of toe-tapping tunes and great memories, set in one of Perth's most stunning outdoor venues.
The band features outstanding singers Camille Nelson and Adrian Price backed by a power trio featuring international electric violinist Rupert Guenther, drummer Campbell Carew and bass player Nathan King.
The Love Finders Blues Band are members from a group of musician friends making up The Love Finders Band. They love the music they play and share it from the heart. The band regularly play a variety of professional shows in the larger theatres around Perth and the greater WA region.
Gates open: 6 pm
Don't miss this! Limited places. Booking essential.